Partners
The power of teamwork
What is the value of agile approaches to product development? Of having multiple people from different backgrounds working closely together on a project? The true value, as we see it, is that people work better collaboratively rather than competitively. We all know that we each have strengths and areas for improvement. If you can assemble a team of people or organisations who bring their unique talents and offerings, and all are willing to listen and learn from one another, no one can beat you.
We believe that this concept applies to business as well. A salesperson will always claim that their offering perfectly meets the customer's need. Since this is usually not the case, the customer receives a product or service that leaves room for improvement.
We believe that customer needs are best addressed when suppliers adopt a 'coopetition' model, in which organisations which are usually competitors join together to merge their unique strengths to create a peerless offering to a customer. We like to think of this as a Virtual Company with multiple resources.
If you have products and services that complement our range, and see value in establishing a relationship with Inspiring Projects, contact us today.
Our affiliates, course resellers and courseware users
We have established relationships with a range of training organisations as either affiliates or resellers of our courses, or users of our courseware.
Goal Group

Goal Group Australia consists of a matrix of small to medium enterprises working collaboratively with one another to deliver a breadth of consultancy services to businesses and organisations within the defence, government and corporate sectors. Goal Group's key operating principle is built on the foundation of our small to medium enterprises who bring their own expertise and core competencies to the table and put their niche expertise to work for our clients. This operating model allows Goal to remain cost-effective while servicing larger firms and meeting the comprehensive requirements of larger tenders. Operating in this way has allowed Goal to grow into a network of more than 50 principle consultants and 200 senior consultants capable of operating in all major cities throughout Australia and extending internationally.
Visit Goal Group
---
Project Results

Project Results provides Best Management Practice training and consulting services in New Zealand. Based in Wellington, Project Results also provides regular training courses in Auckland, Christchurch and Dunedin.
Project Results adopts an client-focussed approach. This includes the development of innovate approaches to training, such as 'Learning by Doing', where a consultant is embedded in an organisation and assists competency development through just-in-time training, and on-site mentoring and coaching support.
Visit Project Results
---
Business Case Consulting

As the leading authority on all aspects of the Better Business Cases methodology in New Zealand, Business Case Consulting has assisted a diverse and growing portfolio of clients to successfully apply BBC in practice to inform their decision-making.
Visit Business Case Consulting
---
agilePete

agilePete specialises in helping project managers, product owners and scrum masters understand how to effectively lead agile projects. agilePete has identified specialised Agile analysis and Agile governance practices that help senior managers recognise the value of Agile as an effective software development process. These specialised practices also fast track new project teams in their Agile adoption and help maximise their productivity.
Visit agilePete
---
PMLogic

PMLogic is a leading Australian based strategy execution company. We look at our clients' needs through the lens of their strategic path and objectives, to ensure their projects are in constant alignment. Each of our certified program managers and consultants brings over 20 years of proven experience to the table, to help strategise, audit, recover, tailor and deliver transformational change through projects with exceptional quality.
Visit PMLogic
---
BlueVisions

blueVisions is an international project management and contracts management consultancy which also offers training through our RTO, Institute of Management. We specialise in increasing certainty of outcomes and reducing risk on client's investments in projects and programs and are one of the industry's few truly independent providers, and the partner of choice for many leading engineering consultancies, contractors, lawyers and federal, state and local government agencies.
Visit Blue Visions
---
Training Creatively

Training Creatively is a brand of Creative Consulting and Training Ltd, headquartered in London, England, a globally-accredited training provider, authorised by Axelos, APMG International, Peoplecert, Scrum Study and other certification organisations to facilitate the provision of professional management courses through weekly, weekend, online, virtual and onsite corporate programmes.
Visit Training Creatively
---
LATSA Learning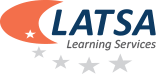 LATSA Learning Services supports local councils, state and federal governments as well as all commercial, industrial and enterprise markets. We can provide a range of certified project management training courses and customised project management training services to suit your requirements. We value a business to business approach where we can get to know your organisation. We can then provide customised delivery of globally recognised accredited courses. This will enable immediate return on investment for your training.
Visit LATSA Learning Services
---
PD Training

PD Training is your global learning partner. Our purpose is to help your organisation provide training and development to your people that is on target, fun, retained and above all helps them achieve their goals.
Visit PDT
---
Value People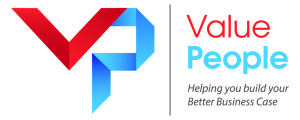 Value people are UK-based specialists in the development and delivery of Better Business Cases using the best practice Five Case Model approach. Value People offer flexible and bespoke expert services to help you build your Better Business Case, preparing and drafting business cases from inception to completion ensuring compliance with recognised "best practice" methodology and individual funding body requirements.
Visit Value People
---
Endorse

Endorse are a group of industry experts in the Learning and Consulting space. With our people having extensive experience in servicing Australia's top 100 companies and all major Government Departments, you are assured of industry-leading advice and service when it comes to innovating and transforming your staff and organisation.
Visit Endorse
Our special friends
And we have a range of companies that we just like working with.
DPC Australia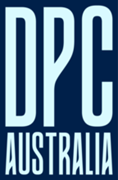 DPC Australia are Portfolio, Program and Project Specialists. Providing Assurance, Advisory and Delivery Services, the DPC team are seasoned professionals with extensive delivery experience. We have led service delivery for Tier 1 firms, and believe these same services can be offered with greater client-centricity and achieve better outcomes (at a lower cost). This is what DPC Australia commits to achieving. We are Queensland based, and are also serving interstate and international requirements. Have it all - quality and experience, with service to exceed expectations.
Visit DPC Australia
Global Business Development

GBD provides internationally recognized certifications and targeted training for professionals in Human Resource and Project Management in Denmark.
Visit GBD
---
Univity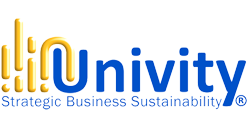 Univity facilitates resourceful engagement between clients and contractors supported by flexible and sustainable business relationships. Our philosophy embraces strategic up-skilling and focuses on continual delivery and optimisation through the integration of people, process and technology.
Visit Univity
---
nGenium Networks

nGenium is a network of seasoned professionals and innovative companies collaborating to deliver Integrated Business Solutions for our customers.
nGenium Networks delivers business outcomes by integrating a range of services and managing delivery based on the customer's requirements, in areas such as:
Integrated Project and Program Delivery Management;
Governance, Strategy & Project Reviews;
Business & Process Analysis;
Professional Services.
Visit nGenium Networks
---

PRINCE2®, MSP®, MoP®, M_o_R®, MoV®, P3O® and MoV® are registered trade marks of AXELOS Limited, used under permission of AXELOS Limited. All rights reserved
The Swirl logo™ is a trade mark of AXELOS Limited, used under permission of AXELOS Limited. All rights reserved.